Regardless of your credit situation, at Brown's Manassas Kia, you can get approved today for your next car! Situations we can help:
Bankruptcy | Previous Repossession | Divorce | Renters | Short Sale Foreclosure | Fixed Income | First Time Buyers | Charge Offs | New Credit
No Credit

Click now and drive today! Call us today for more information or to schedule a test drive.

We help car buyers with all credit situations get approved fast for a car loan. No matter what your profile is, we can help. We work with people who have good, fair, bad, or no previous repayment history. We can help with really bad situations such as multiple bankruptcies, multiple repossessions outside of bankruptcy at different times, currently delinquent on all existing obligations, repossessions less than one year old, or history of writing bad checks over a long period of time.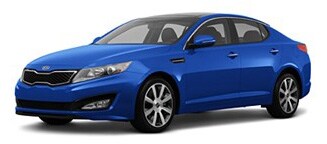 Disclaimer:
Approval is based on min 25% down payment plus tax, tags, processing and dealer fees. Approval based on creditworthiness. Bankruptcy must be discharged. Based on Lender Criteria. Additional information may be required.