See How the 2018 Kia Optima Stacks Up Against the Competition
At Brown's Manassas Kia, we know Virginia drivers have a lot of options when shopping for a new, four-door sedan, especially here in the greater Manassas area. But, we also know that our Kia models are tops in a number of important areas, and our customers often find they're the best choice around.
Take our 2018 Kia Optima, for example. This sleek and sophisticated sedan starts drivers off with the latest in innovative tech and safety features, right out of the gate, and it does it in style, and with a budget-friendly sticker price.
As great as we know the Kia Optima is, we know there may be other traditional sedans vying for your attention. If you're torn between our Kia and competing sedans from Toyota, Honda, Ford, or Nissan, check out the side-by-side comparisons we've put together here for you. We think you'll agree that, while every one of these cars has a lot to offer, the Kia Optima comes out ahead in many important areas.
Kia Optima vs. Toyota Camry
The 2018 Kia Optima has a lower starting MSRP than the Toyota Camry, but offers much more in terms of standard features and performance.
Capability
Sedans are great for Washington D.C. commutes because they are efficient and have room for carpooling, and the Kia Optima is better than the Toyota Camry in both regards. With a better cruising range on one tank and more leg and head room, the Kia Optima will handle your commuting needs with ease.
However, the Kia Optima is more than just a commuter. With two trims offering turbo engines, the Kia Optima has plenty of potential to unleash. The Kia Optima SX Turbo possesses a similar amount of torque as the Toyota Camry XLE V6, but that torque is available over a greater range of engine speeds. The Kia Optima gives you peak torque output starting at 1,350 RPMs, much sooner than the Toyota Camry.
Safety and Features
The 2018 Kia Optima comes standard with a safety suite that eases your worries while driving around Manassas. These features include blind spot detection with lane change assist, rear cross traffic alert, and rear parking assist. The Kia Optima sees what you don't and helps you navigate around obstacles. These features do not come standard in the Toyota Camry. Your safety shouldn't cost extra.
The Kia Optima also includes standard convenience features like heated exterior mirrors and 60/40 folding rear seats that help you see and store more than the Toyota Camry. Optional Kia Optima features like driver's seat memory settings and paddle shifters give Woodbridge drivers an experience that the Toyota Camry can't offer.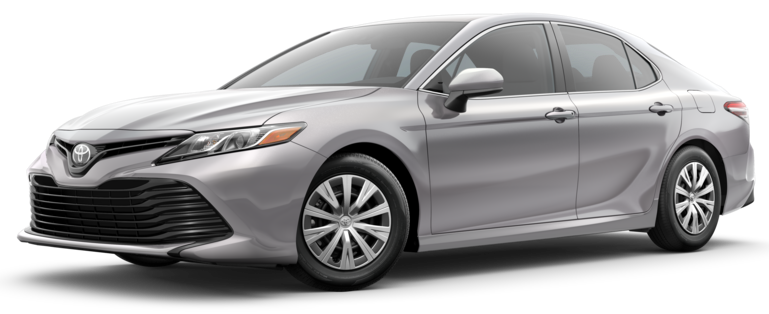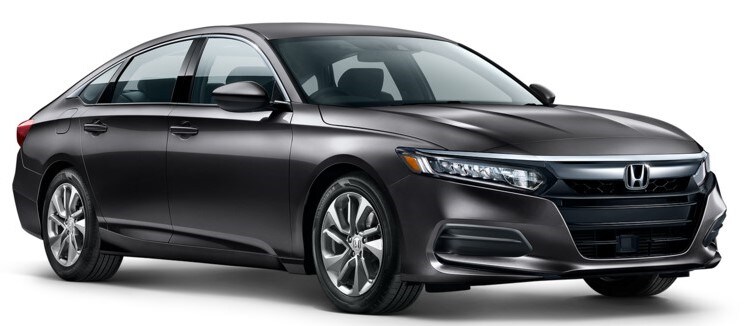 Kia Optima vs. Honda Accord
Again the Kia Optima is more affordable than the competition. With a lower MSRP and more standard features, the Kia Optima is a better buy than the Honda Accord.
Capability
The Kia Optima and Honda Accord have similar performance and efficiency specs, but the lower curb weight and larger fuel tank of the Kia Optima mean you'll feel the power more and get more miles out of one tank of gas.
Fairfax drivers can fit more cargo in the Kia Optima with its roomy cabin and 60/40 folding rear seats. The Honda Accord LX has less head and leg room, and its seats do not fold down, meaning you can't store bulkier items.
Safety and Features
Both vehicles come standard with driver-assist features, but the 2018 Kia Optima's safety suite is the only one with standard blind spot and rear cross traffic monitors. These options cost more in the Honda Accord.
Chantilly drivers will also enjoy more speakers, with an optional surround sound system, and optional satellite radio in the Kia Optima. Other optional features in the Kia Optima such as heated seats throughout the cabin and sound absorbing windows mean your commute will be more relaxing, for you and your passengers.
Kia Optima vs. Ford Fusion
Another familiar face to sedan shoppers is the Ford Fusion. Although the Ford has something the Kia does not, namely an all-wheel drive equipped top trim in its lineup, the Optima comes out ahead in several other key areas, such as:
The Kia allows drivers to go further on a tank of gas than the Ford Fusion. For example, the Kia Optima is rated for around 29 mpg combined, while the Fusion is rated for 25 mpg combined. Also, the Kia sedan can travel around 463 miles in the city and 666 miles on the highway per tank of gas, while the Fusion averages 347 miles in the city and 528 miles on the highway per fill up.
Every Kia Optima in the lineup has more standard, advanced safety features than the Ford Fusion. This includes rear parking sensors, and a blind spot monitor with rear cross-traffic alert, which are only available on upper trims or add-on packages for the Fusion.
The Kia Optima also offers drivers more sought-after tech features than the Ford Fusion. In fact, every Kia Optima comes standard with heated mirrors, satellite radio, and a touchscreen interface, while those features are only available on the Fusion for drivers who add on expensive packages or move up trim levels.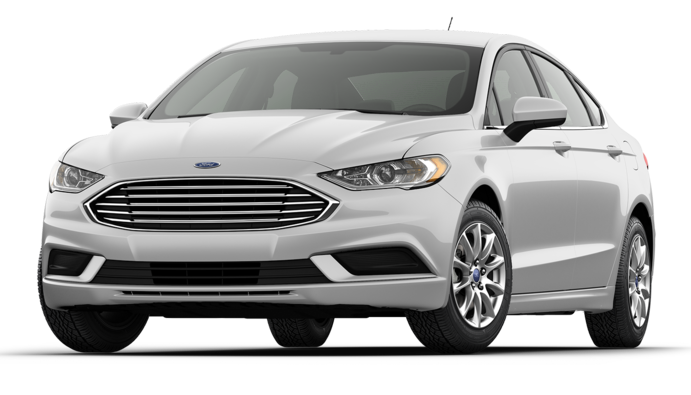 Kia Optima vs. Nissan Altima
Like the other sedans on this page, the Nissan Altima has been around for a long time, gathering a loyal fan base and building a solid reputation. But, the Kia Optima has a little more to offer Manassas drivers, including:
The Kia sedan is available as a traditional, gas-powered model, a hybrid version, and a plug-in hybrid, giving Virginia drivers an incredible amount of choice for how they want their car powered. The Nissan Altima, on the other hand, is strictly a gas-powered sedan. In fact, of all the models discussed on this page, the Nissan is only one of the bunch that doesn't have a hybrid option in its lineup.
The Kia Optima gives drivers more choice for the gas powertrains, too. While the Kia comes in your choice of three four-cylinder engines, the Altima only offers two engines. A four-cylinder that is standard on most models, and a V6, which only comes on the top trim.
The Kia Optima and the Nissan Altima are roughly the same size. However, the Kia model is a little wider than the Nissan, and it maximizes its dimensions better, too. It offers a little more room for cargo in the trunk, as well as more shoulder room and headroom for passengers, especially in the backseat.
Test Out the 2018 Kia Optima in Manassas
Now that you've read about all the ways our Kia Optima dominates the competition, don't you think it's time you met it and judged its worthiness for yourself? Stop by and visit us here at Brown's Manassas Kia soon, and let us help you get acquainted with this stylish sedan.
Our sales team can set you up with a test drive of your own, so you can see for yourself everything that makes the Kia Optima the clear winner in any competition.
Contact Us for More Information