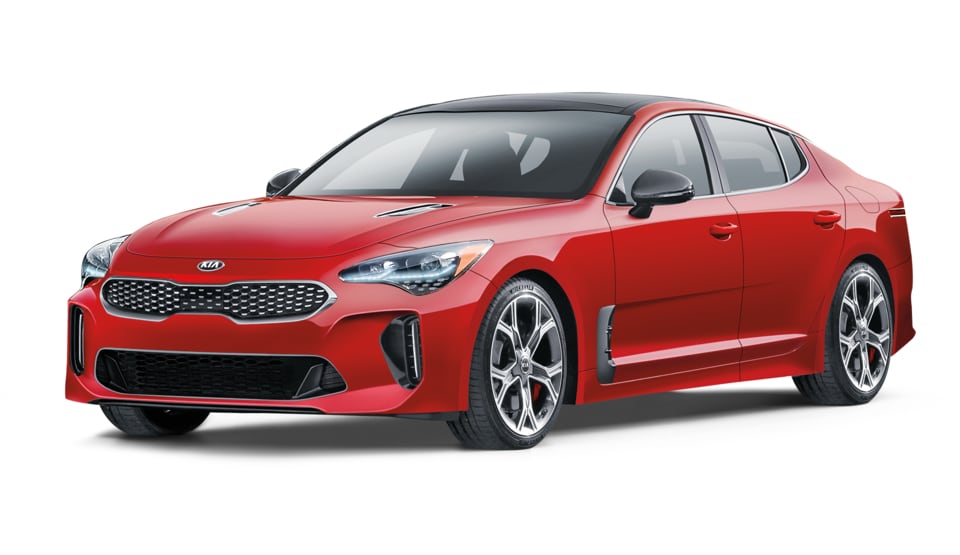 This Kia Luxury Sedan Offers Drivers Functionality and Fun
The 2018 Kia Stinger 2.0L is ready to challenge everything you thought you knew about Kia vehicles. By putting as much focus and priority on excitement as they did on practicality, Kia created a luxury-performance vehicle that has realistic every day uses in every day conditions. Although its appearance will make you think the Kia Stinger is a luxury sports-model; the cargo space created by the hatchback-like trunk and available all-wheel drive this Kia performance model an enjoyable everyday vehicle you'll look forward to driving.
The 2018 Kia Stinger merges practical features with advanced technology and luxurious interior comforts. Leather interior, keyless entry and start, power seats, and dual-zone climate control are all included standard on the Kia Stinger 2.0L. A twin-turbocharged V6 engine and launch-control system are available in the higher trim-level Kia Stinger GT, where the Stinger truly proves itself as a worthy competitor to premium European-styled luxury brands.
The practical luxury and thrilling performance of the Kia Stinger are yours to experience at Brown's Manassas Kia, visit us today to test drive the 2018 Kia Stinger and experience it for yourself.