Here at Brown's Manassas Kia, we were very excited and proud to get involved with Breast Cancer Awareness last month and support such a meaningful cause that touches the lives of so many people. Throughout the month of October, for every single car, SUV or pickup truck that was sold on the lot of our dealership, we made a donation to the Susan G. Komen non-profit organization!
We were absolutely thrilled that our customers had the chance to buy happy and help find a cure for breast cancer at the same time.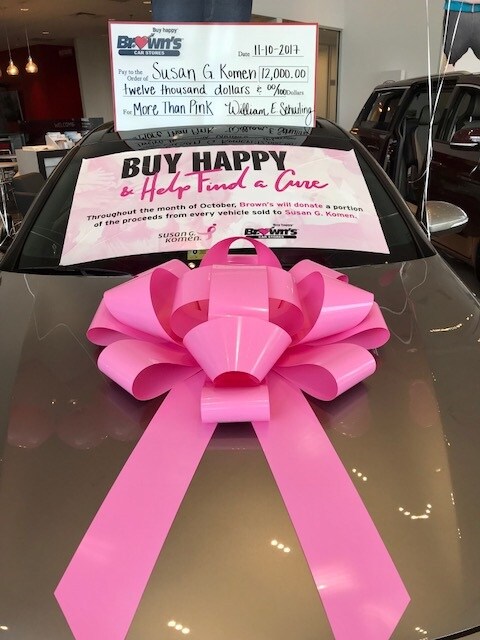 Susan G. Komen is an organization that addresses breast cancer on multiple fronts, including research, community health, public policy and global outreach initiatives, with the goal of making the biggest impact against this disease as possible. They are the only non-profit organization that takes such a comprehensive approach quite like this.
In total, Brown's auto retailers of Northern Virginia and Maryland raised a whopping total of $12,000 to support the fight against breast cancer! We presented this check to Susan G. Komen just a couple weeks ago, which you can see displayed in the picture below. Our ultimate goal is to promote education as well as awareness for other dealerships, proving we have the ability to raise a substantial amount of money to help accelerate finding a cure for patients of this horrible disease and their families.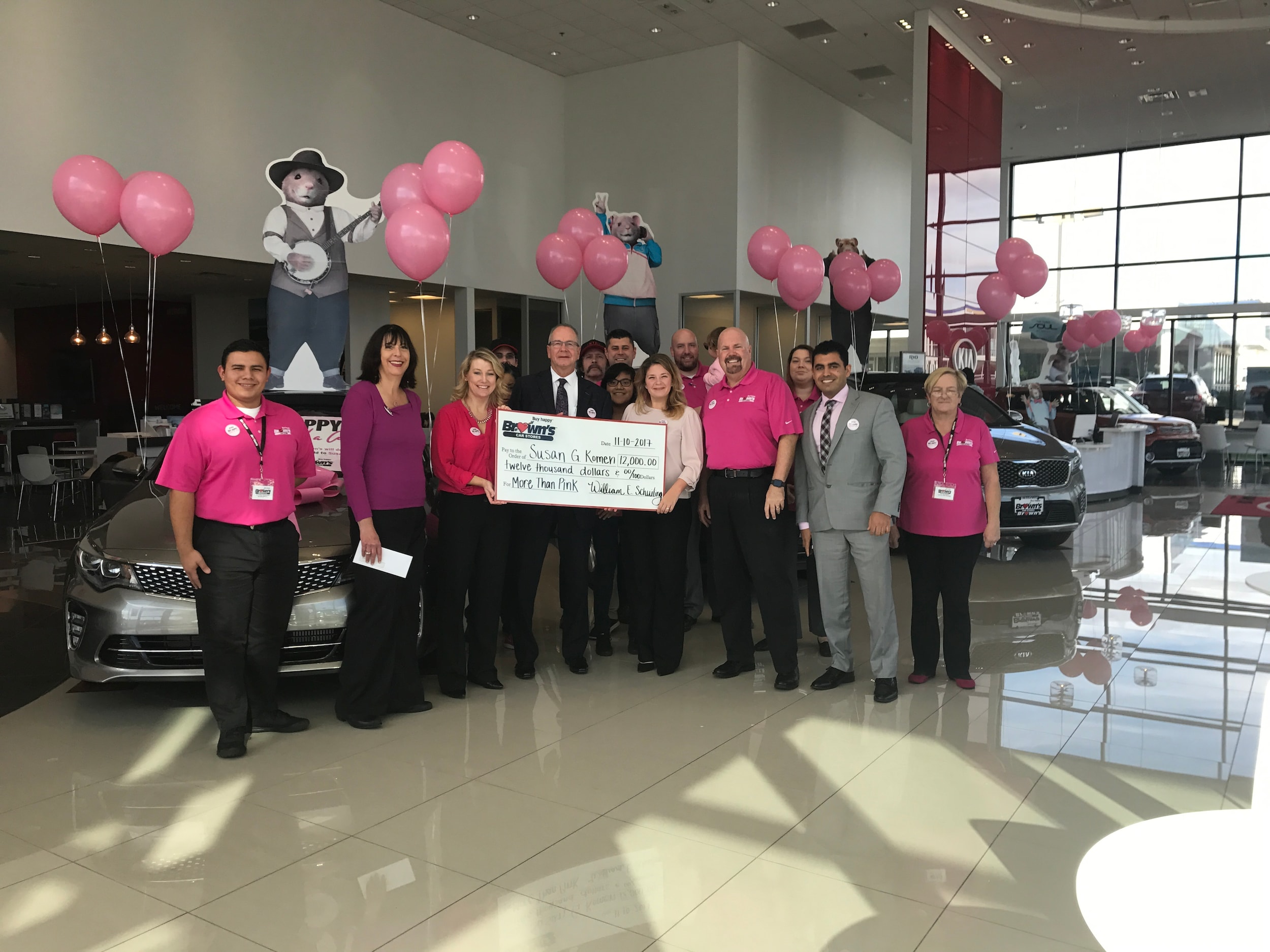 Because Breast Cancer Awareness month is about much more than simply wearing pink. Brown's Manassas Kia puts our money where our mouth is, because we truly care about community. Give us a call if you'd like to learn more!